In 2022, Intel gave us a roadmap showcasing the expected launch times of their next few CPU generations. The roadmap stretches over five years, starting from 2021.
At the Intel Innovation 2023 event, they updated the roadmap a little. They also unveiled their 14th Generation Meteor Lake CPUs at the same event.
First, the Intel 14th Generation Meteor Lake and Raptor Lake Refresh CPUs are on the roadmap. Intel is set to launch them in December and October of this year, respectively.
After that, there are the 15th Generation CPUs that will follow. These will be launched later next year, in the latter half of 2024. Named the Arrow Lake CPUs, Intel will focus on enhancing single-threaded performance with these.
We can also expect increased efficiency due to the RibbonFET (GAA) transistors these CPUs will come with. Even more interesting is that the Arrow Lake CPUs will come with 2nm node technology. The testing of these CPUs is already underway at Intel labs. Furthermore, Intel expects to begin mass production earlier next year.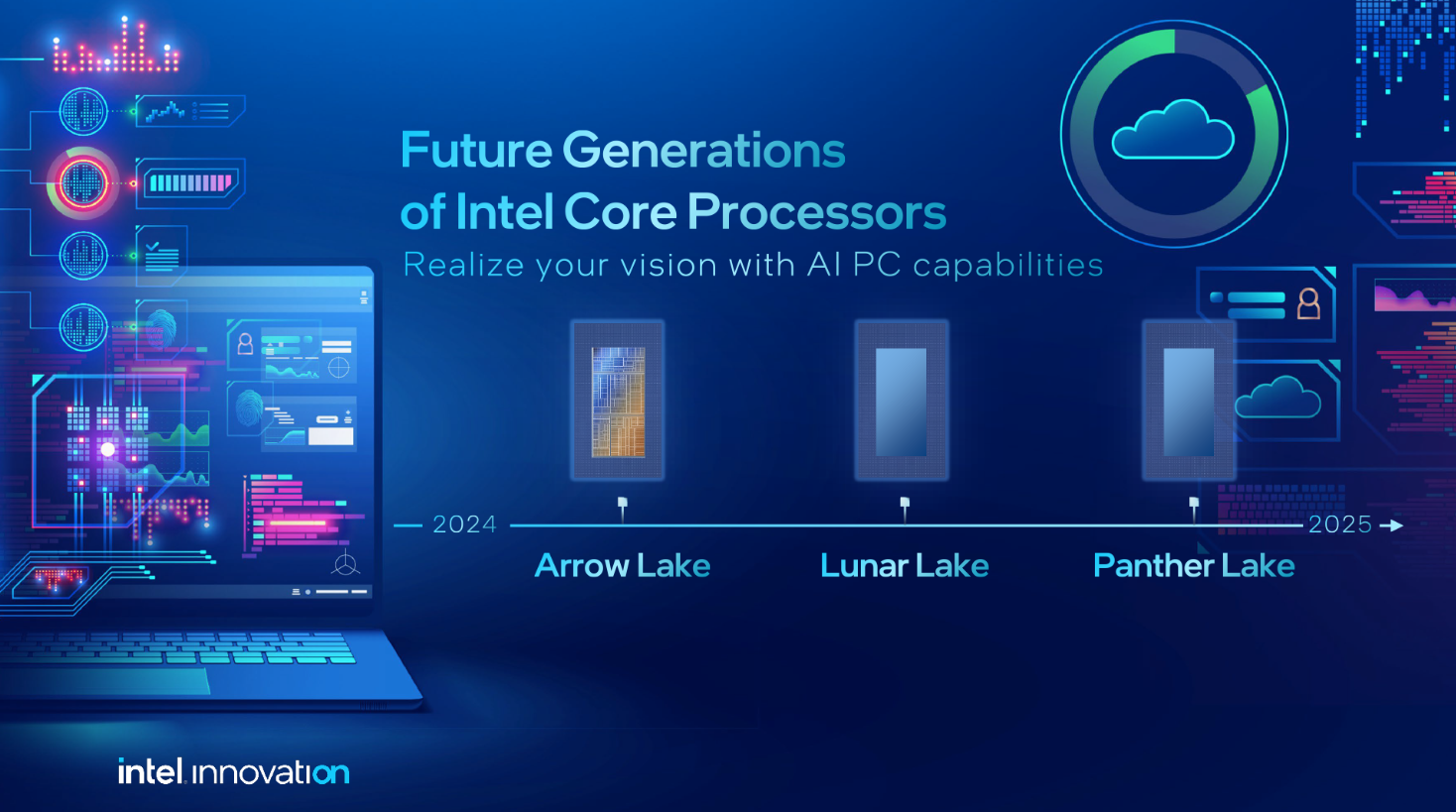 We will see the 16th Generation Lunar Lake CPUs following the Arrow Lake CPUs. If everything goes according to plans at Intel, we may see the Lunar Lake CPUs in Q1 2025.
As for the specifications, these will bring various improvements over Arrow Lake CPUs. However, they will also have the 2nm node technology as Arrow Lake CPUs. In case you do not know, that would be a downgrade from the 1.8nm technology they were previously going to have. This decision may have been made to prevent delays in the roadmap.
The Panther Lake CPUs will then succeed the Lunar Lake CPUs. These CPUs will finally have the 1.8nm node that was meant to come with the Lunar Lake CPUs.
Although Intel has not revealed the expected launch year of their Panther Lake CPUs, we can expect to see it in Q4 2025. That will be in line with their annual launch cycle.